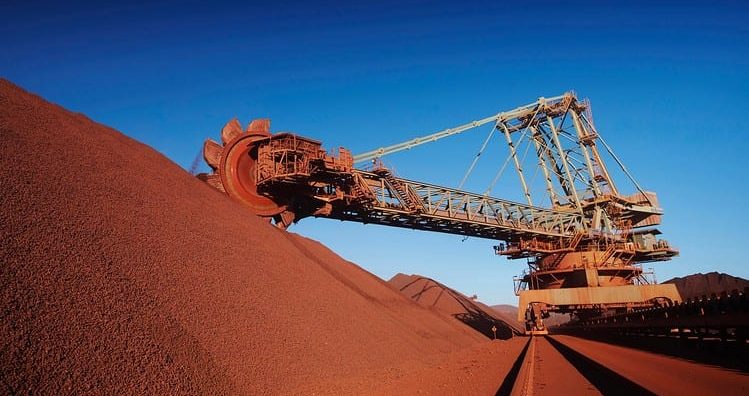 Economic news every business professional should know
BITCOIN PROVES ITSELF AS AN ASSET CLASS WITH RECENT VALUES
As Bitcoin continues to bolster its reputation as a great option to hedge against inflation and an excellent alternative to gold, more and more investors are becoming believers. Did you know that it hit the $40K mark last 7th January? The new record comes only a few days after the cryptocurrency hit the $30K mark. It was also only mid-December last year when it hit the $20K mark.
SPOT PRICE OF IRON ORE REMAINS STRONG
Last 18th January, the spot price of iron ore increased by 1.3% at $US172.36 a tonne. Simultaneously, share prices of Australia's iron ore giants increased with BHP up 10.4%, Rio Tinto up 5.9%, and Fortescue Metals Group up 7.5%. With strong demand from China, global economic stimulus, and ongoing supply limitations, Westpac expects iron ore prices to stay strong until the second half of 2021, lifting March 2021 forecast by 24% from $US105 to $US130 a tonne and the end of 2021 forecast from $US90 to $US112.
AUSTRALIAN DOLLAR EXCHANGE RATE HIGHER ACROSS MAJOR CURRENCIES COMPARED TO LAST YEAR
What does a higher AUD mean for Aussies?
Usually, the most significant thing this would mean to Australians would be the cheaper cost of international travel. But at the moment, because of travel restrictions, the increased consumer confidence, and a rapidly recovering Australian economy, most consumption will be spent locally. Globalisation is on vacation which is excellent news for business owners across the spectrum.
However, there's still an upside: it does bring down the cost of imported goods – like cars, clothing, electronic goods, and it does mean it's not a bad time for Aussies to shop online for items priced in the US dollar.
AUSTRALIAN BORDERS REMAIN CLOSED IN 2021
On 19th January, Chief Medical Officer Prof Paul Kelly restrained hopes for international travel with his announcement that Australia's strict border policy is unlikely to change in 2021 despite the availability of coronavirus vaccines. This will naturally result in increased domestic consumption and local investment.
CHINA DEFIES EXPECTATIONS WITH ACCELERATING ECONOMIC GROWTH
China's economy accelerated in the last quarter of 2020 to 6.5%, beating economist estimates of 6.2%. This comes as no surprise with its 2.3% economic growth last year despite the global health crisis. In fact, it is the only major economy in the world to grow in 2020. With factory output, investments, and export demand, market economists forecast that China's economic growth will exceed 8% this 2021.
With the Chinese lunar year just around the corner, further growth spikes in the world's second-largest economy on the anniversary of the pandemic is just a matter of how high.